John Roemer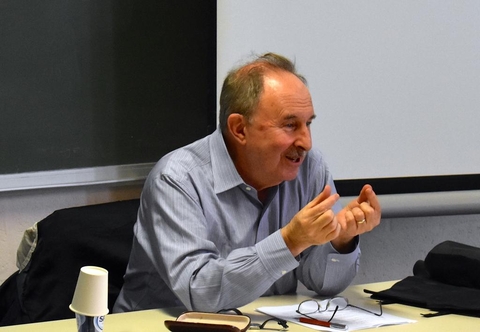 Elizabeth S. and A. Varick Stout Professor of Political Science and Economics
---
Contact:
115 Prospect Street, Rosenkranz Hall, Room 313
1(203) 432-5249
john.roemer@yale.edu
Education:
Ph.D. in Economics, University of California, Berkeley, 1974
Bio:
John Roemer is the Elizabeth S. and A. Varick Professor of Political Science and Economics. He is a Fellow of the Econometric Society, and has been a Fellow of the Guggenheim Foundation and the Russell Sage Foundation. His research concerns political economy, and distributive justice. He is currently teaching Political Competition and a Workshop in Political Economy. Publications include: Political Competition, Harvard University Press, 2001; Equality of Opportunity, Harvard University Press, 1998, Theories of Distributive Justice, Harvard University Press, 1996.
Articles:
Video/ Audio: