Joseph LaPalombara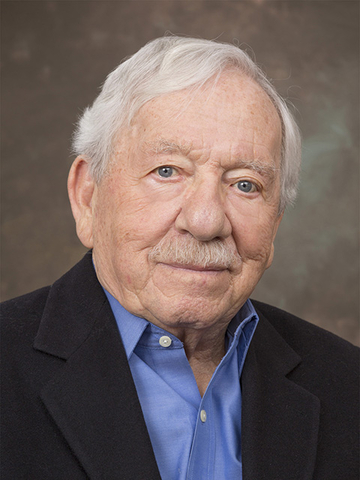 Arnold Wolfers Professor Emeritus of Political Science and Management
---
Contact:
115 Prospect Street, Rosenkranz Hall
1(203) 432-7625
joseph.lapalombara@yale.edu
Bio:
Joseph LaPalombara is the Arnold Wolfers Professor of Political Science and Management Emeritus, and a Senior Research Scholar in the Center for Comparative Research. He is a member of the American and the Connecticut Academies of Arts and Sciences, and has held fellowships from the Center for Advanced Study in the Behavioral Sciences, Guggenheim, Rockefeller and Ford Foundations, the Twentieth Century Fund, the Social Science Research Council and the Fulbright Program. He has been awarded the Medals of Honor by the Presidency of the Italian Republic and by the Italian Constitutional Court. He is editor-in-chief of Italy Italy magazine, editor of the Journal of International Business Education and a member of the editorial boards of several scientific journals. His current research is focused on the relationship between public policies, global corporations and the flow of foreign direct investment to less-developed countries. Publications include: Politics Within Nations (1974); Democracy, Italian Style (1987); Multinational Corporations and Developing Countries (1981);  two chapters ("Underestimated Contributions of Political Science to Organizational Learning," and "Power and Politics in Organizations") in Handbook of Organizations Learning (2001) and Stati uniti? Italia e USA a confronto  (2009).
While retired formally at Yale University in 2001, he continued to teach one seminar, only for advanced undergraduates, every year since then.  He taught his first university-level courses at Oregon State, in September 1967 and taught there for 3 years, after which he spent a year as a TA at Princeton, 11 years at Michigan State, and has been at Yale since 1964.  His visiting professorships have been at Columbia, UCal Berkeley in the country, and the Free University of Rome, and the Universities of Florence, Bergama and Catania in Italy.  He was the chairman of ISPS, following Richard Nellson, and twice chaired the Department of Political Science at Yale. 
Professor LaPalombara has been a senior consultant to such firms as IBM, GE, ExxonMobil, Union Carbide, Alcoa,  Praxair and many others in the U.S., as well as ICI, Ciba Geigy, Fiat, Montedison, ENI and other companies in Europe. He was a First Secretary of the U.S. Embassy at Rome in 1980-81. 
His published work, articles and books, have appeared in many countries outside the United States. he am currently on the editorial board of the Yale Review, and is an editor of the Journal of International Business Education.  He was for many years the editor in chief of the magazine ITALY, Italy. 
Articles:
2007-03-01 (first Published) - Sage Journals - "Reflections on Political Parties and Political Development, Four Decades Later"
2003, Fall - University of Illinois, College of Liberal Arts & Sciences - "Who Wouldn't Be Proud?"
Interests
Public policies regarding foreign firms locally invested
Corporate social responsibilities
Problems associated with foreign direct investments
---