Mordechai Levy-Eichel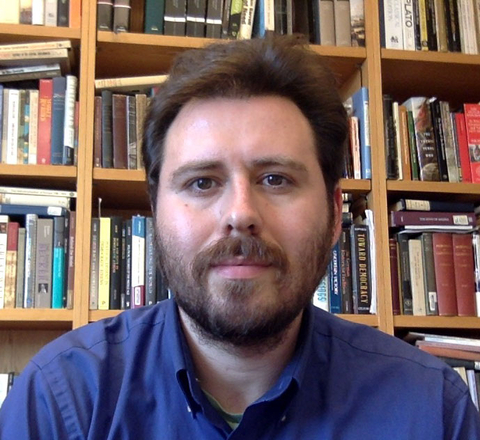 ---
Contact:
mordechai.levy-eichel@yale.edu
115 Prospect Street, Rosenkranz Hall
(203) 436-5195
Education:
Ph.D., History, Yale University
A.B., University of Chicago
Bio:
Mordechai is a historian by training, currently appointed in a department of political science. He primarily works in the history and philosophy of learning and education (having had a fairly idiosyncratic education himself), and has written and worked on the history of education, early modern history, the history of science, technology, and mathematics, Jewish history, the history of economic thought, naval history, and intellectual history.  He has written for both scholarly like the Intellectual History Review and popular publications like Tablet and Aeon.co.
His dissertation, "Into the Mathematical Ocean": Navigation, Education, and the Expansion of Numeracy in Early Modern England and the Atlantic World, won the Elizabethan Prize for "Outstanding work on literature, arts, or culture of the Renaissance," and examined the primary spurs to early modern mathematical learning, the growth of numeracy, and some of the consequent social, religious, and intellectual effects of this revolution in learning. He is also concurrently pursuing his second major project, on the origins of the modern research university and the research ideal, focusing on the history, structures, and values of scholarship and research, across both the humanities the sciences, from classics to mathematics (both today and way back when)….
He has been held fellowships from Tel Aviv University, the John Carter Brown Library at Brown University, the Smith Richardson Foundation, and the Herbert D. Katz Center for Advanced Judaic Studies, among other places. Before coming back to Yale, he was a Post-Doctoral Fellow in the history department at Princeton University.  
More of his thoughts on education and less formal public writings be found at antieducation.substack.com.
I am also a new member of the Yale faculty senate, a position I take seriously (probably all too seriously, in fact, but what can you do), and I will aim to use my voice to make Yale a more lively and passionate place, and to help build the actual community of scholars we like to invoke. 
Whether you are faculty or not therefore, please feel welcome to reach out with any concerns or interests about how Yale is run and what could or should be done about it by sending me an e-mail, and I'll arrange a time to meet and chat!
I aim to use my position to help Yale grow and prosper in many of the ways it currently does not, but which it should, and can! 
Fields of Interest:
Awards: