Jonny Steinberg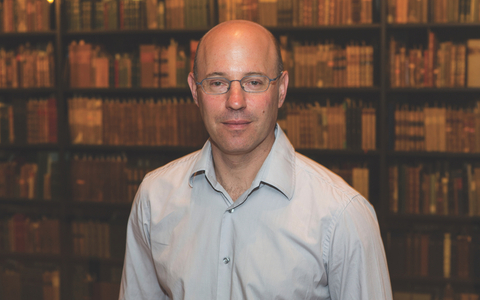 ---
Contact:
Rosenkranz Hall
115 Prospect Street, Room 141
203-432-1425
jonny.steinberg@yale.edu
jonnysteinberg@gmail.com
Education:
Ph.D.: Oxford University, 1999
M.A.: Wits University, 1995
B.A.: Wits University, 1992
Bio:
Jonny Steinberg is currently working on a book titled Nelson and Winnie: A Portrait of a Marriage, which takes in a century of South African history through the prism of the marriage of Nelson Mandela and Winnie Madikizela-Mandela. Among the book's themes are the eruption of questions of gender and sexuality into anti-colonial politics, the place of violence and of forgiveness and reconciliation in political struggle, the marshalling of celebrity and personal myth in public life, and the eternal question of what to do about the injustices of the past.
Steinberg is the author of seven previous books, most of them about everyday life in South Africa in the period stretching from late apartheid to the present. Among the institutions his books have examined are the prison, the clinic, the farm and the police; among the themes he has looked at are xenophobia, migration, public health and the history of crime. Steinberg was an inaugural winner of Windham-Campbell Literature Prizes and was twice winner of South Africa's Sunday Times Alan Paton Award.
Steinberg is currently teaching two seminars at Yale, 'Pandemics in Africa: From the Spanish Influenza to Covid-19,' and 'Nelson and Winnie Mandela'. Before joining Yale, where he teaches for one semester a year, he was Professor of African Studies at Oxford University and Visiting Professor at the Wits Institute for Social and Economic Research (Wiser) at Wits University in Johannesburg.
Videos:
Courses Taught at Yale: