Trevor Incerti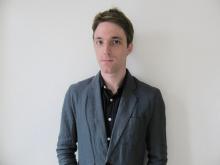 ---
Contact:
115 Prospect Street, Rosenkranz Hall
Bio:
I am a PhD Candidate in comparative political economy. My research focuses primarily on business influence in politics, with an emphasis on regulation, corruption, and energy policy. I am also interested in the use of data science tools and methods of causal inference in political economy research. My research has been published in the American Political Science Review and British Journal of Political Science, among others. 
Prior to Yale, I worked as a Data Scientist for TrueCar, Inc., as an economic consultant at Compass Lexecon, and as a researcher at Stanford University. I hold B.A. degrees in Political Economy and Asian Studies (Japan) from UC Berkeley. 
Selected publications