Trevor Incerti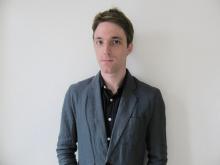 ---
Contact:
115 Prospect Street, Rosenkranz Hall
Bio:
I am a PhD student in comparative political economy. My research focuses primarily on business influence in politics, with an emphasis on regulation, corruption, and energy policy. I am also interested in the use of data science tools and methods of causal inference in political economy research.
Prior to Yale, I worked as a Data Scientist for TrueCar, Inc., where I developed forecasting models to predict automotive residual values and sales volumes in the US and Canada. Before that, I analyzed regulatory matters that raised risks of antitrust violations as an economic consultant at Compass Lexecon and worked as a researcher at the Stanford University Asia-Pacific Research Center. I hold B.A. degrees in Political Economy and Asian Studies (Japan) from UC Berkeley.