Thania Sanchez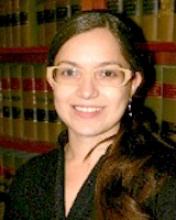 Assistant Professor of Political Science
---
Contact:
115 Prospect Street, Rosenkranz Hall, Room 224
1(203) 436-5194
thania.sanchez@yale.edu
Education:
Ph.D., Columbia University
Bio:
Thania  Sanchez is Assistant Professor of Political Science. She is also affiliated  with the Jackson Institute for Global Affairs.  Her teaching and research focuses on international  cooperation and international law. In particular, she studies how international  law and organizations shape international security and human rights policy. She  is currently working on a book on the domestic political factors that affect  treaty compliance.
Video/Audio: