Owen Phillips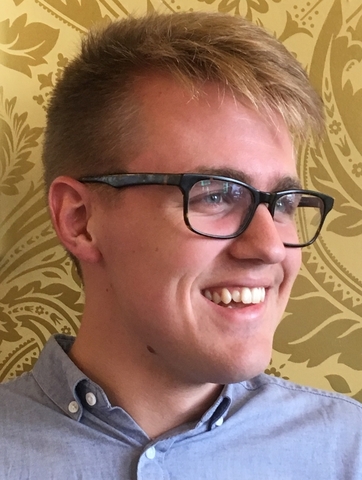 I hail from Shelburne, Ontario, Canada. Before joining the department in the fall of 2018, I studied Classics and Anthropology at McMaster University (2009-2013; 2013-2015) and Classics at Princeton University (2015-2018). 
My dissertation is entitled "Conflict and Violence in Anarchy: An Elaboration of Hobbesian Political Science." Its aim is to provide a clear restatement of the causes of violence in the state of nature (roughly speaking, anarchy), as described by Thomas Hobbes. More broadly, I situate Hobbes in the history of political science and develop his claims in this quarter. I elaborate four criss-crossing lines of argument that he sketched: explanations of conflict as well as disagreement (especially with respect to force, authority, and justice); explanations of violence (both interpersonal and intergroup); a description of anarchy (specifically: what induces this condition; what is absent in this condition; in what sense this is absent; and which social situations this condition approximates); and ways of mitigating the problems of anarchy so described (including institutions of dispute resolution and, more broadly, civic trust). Inspired by recent attempts to make sense of these claims not just in terms of game theory (namely, Abizadeh 2011, 2020; Blau 2019), my exposition incorporates insights from history, social science, and philosophy. All these insights are required for elucidating the assumptions and the implications of Hobbesian arguments regarding the outbreak of violence in the state of nature. Further, these arguments can be found throughout Hobbes' corpus and in the reformulations of Hobbes' critics and defenders. In this light, we see that a full account of these matters – an account that is synthetic in using diverse intellectual resources for its exposition and synoptic in addressing the whole of Hobbesian theory – is lacking. This is a problem, since we need such an account not only to make explicit the propositional content of Hobbesian political theory (and thereby to understand the place of this theory in the history of ideas) but also to determine whether Hobbesian anarchy is a useful notion for contemporary political science and normative philosophy. My dissertation will help redress this lack.
My secondary project is about the philosophy of history – in particular, the methodology of intellectual history. The focus of my attention here is the complex relationship between what a past thinker meant and what the implications of their arguments are. This research, influenced in part by pragmatist philosophy, informs the analysis of my dissertation.
Dissertation committee: Prof. Ian Shapiro (supervisor, chair); Prof. Bryan Garsten; Prof. Stephen Darwall.