Mie Inouye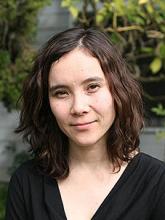 ---
Contact:
115 Prospect Street, Rosenkranz Hall
mie.inouye@yale.edu
Bio:
Mie Inouye holds a B.A. from Tufts University and an M.A. in Political Science from the University of Toronto. Mie's primary subfield is Political Theory.
Her research interests include democratic theory, qualitative research methods, inductive political theory, social movements, religion and politics and the organizing tradition in 20th- and 21st-century American politics. Her dissertation theorizes movement politics as a distinctive democratic tradition with a theory of democratic participation that diverges from aggregative, deliberative and participatory democratic theories. Drawing on original ethnographic research, she describes the forms of participation that sustain movement politics and evaluates their place in democracy.