Kyle Peyton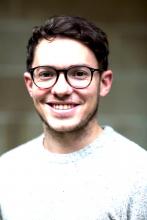 ---
Contact:
115 Prospect Street, Rosenkranz Hall
kyle.peyton@yale.edu
Bio:
I'm a graduate student in the Department of Political Science at Yale and a Research Fellow in the Melbourne Institute of Applied Economics and Social Research at the University of Melbourne (Australia). My research interests are in political economy, political behavior and quantitative methods. I have an undergraduate degree in economics from Loyola University Chicago.