Jason Lyall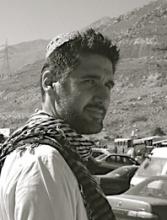 Associate Professor of Political Science
---
Contact:
55 Hillhouse Avenue, Horchow Hall, Room 210
1(203) 432-5264
jason.lyall@yale.edu
Education:
Ph.D., Cornell University
Bio:
Jason Lyall is Associate Professor of Political Science and the Director of the Political Violence FieldLab at Yale University. He is also affiliated with Yale's Institution for Social and Policy Studies (ISPS), Jackson Institute for Global Affairs, and the MacMillan Center for International and Area Studies. He is also a member of the Evidence in Governance and Politics (EGAP) network.
His research examines the effects and effectiveness of political violence in civil and conventional wars. On-going research projects are investigating (1) how violence and aid affect civilian attitudes and behavior in violent settings; (2) how ethnic inequality shapes the battlefield performance of conventional armies, including the propensity of soldiers to desert and defect; and (3) the role of airpower in modern wars. His research draws on diverse methods and languages, ranging from macrohistorical data and field, survey, and natural experiments to archival research and participant observation. He has conducted fieldwork in Russia and Afghanistan, where he served as the Technical Adviser for USAID's Measuring the Impact of Stabilization Initiatives (MISTI) project during 2012-15.
His research has been published in the American Political Science Review, American Journal of Political Science, International Organization, Journal of Conflict Resolution, Journal of Peace Research, Journal of Politics, and World Politics, among others. His book, Divided Armies: Inequality and Battlefield Performance in Modern War, is forthcoming with Princeton University Press. His research and commentary has also appeared in the New York Times, Washington Post, Foreign Affairs, The Monkey Cage, Deutsche Welle, Nezavisimaya Gazeta, Newsweek, and The Wire, among others.
His research has been funded by AidData/USAID, the Air Force Office of Scientific Research, the MacArthur Foundation, and the United States Institute of Peace. He has received the 2017 Nils Petter Gleditsch Article of the Year Award; 2013 Pi Sigma Alpha Award; 2009 Kellogg-Notre Dame Award; the 2007 APSA Helen Dwight Reid Prize for Best Dissertation in International Relations, Law, and Politics; and the 2007 Stanley Kelley Jr. Prize for Teaching Excellence in Princeton University's Politics Department. He has been a postdoctoral fellow at Harvard's Olin Institute for Strategic Studies, a visiting scholar at the European University at St. Petersburg, Russia, and a research fellow at the Counterinsurgency Training Center in Afghanistan (CTC-A). He previously taught at Princeton.
Video/Audio: