James Sleeper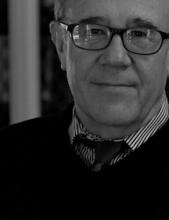 Lecturer in Political Science
Jim Sleeper, a writer and teacher on American civic culture and politics, is a lecturer in political science at Yale and the author of The Closest of Strangers: Liberalism and the Politics of Race in New York (W.W. Norton, 1990) and Liberal Racism (Viking, 1997, Rowman & Littlefield, 2002).
His reportage and commentary have appeared in Harper's, The New Republic, The Nation, The New Yorker, The Washington Monthly, Dissent, and other publications. In the 1990s he appeared occasionally on The News Hour with Jim Lehrer, the Charlie Rose show, and National Public Radio's "Talk of the Nation" and has been an occasional commentator on NPR's "All Things Considered."
Sleeper was a New York City political columnist for the New York Daily News for three years during and after Rudolph Giuliani's successful 1993 mayoral campaign against the city's first African-American mayor, David Dinkins. Sleeper anticipated and interpreted Giuliani's victory in a series of columns on the city's changing political culture. In 2007 he posted, in Talking Points Memo Cafe, a column explaining "Why Rudy Giuliani Really Shouldn't Be President."
More recently, his "Obama Chronicles," a series of columns covering the 2008 presidential campaign, were widely read at www.tpmcafe.com. You can watch Sleeper on a PBS documentary about New York Mayor John Lindsay that was broadcast in the spring and summer of 2010, and you can listen to him in a 20-minute NPR interview of May, 2010 on the 20th anniversary of the publication of The Closest of Strangers.
Sleeper is a member of the editorial board of the quarterly Dissent, for which he edited In Search of New York (1987), a special edition re-published by Transaction Books, containing original essays by the quarterly's founding editor, Irving Howe, as well as by Ada Louise Huxtable, Michael Harrington, Alfred Kazin, Jim Chapin, Paul Berman, and many other notable contributors.
A Longmeadow, Massachusetts native and Yale College graduate (1969), Sleeper holds a doctorate in education from Harvard (1977). In the 1970s and '80s, he taught urban studies and writing at Harvard and Queens Colleges and at New York University. In 1982-83 he was a Charles Revson Fellow at Columbia University, studying urban housing development. In 1998 he was a fellow at the Harvard's Shorenstein Center on the Press, Politics, and Public Policy.
From 1977 through 1980 Sleeper immersed himself in inner-city Brooklyn, New York as a reporter and publisher of a community weekly and a writer for The Village Voice. Those experiences figured strongly in his authorship of The Closest of Strangers and in an essay, "Orwell's 'Smelly Little Orthodoxies' — and Ours" (Click on "A Sleeper Sampler" on at the top of this site's home page. It is essay #11 there.)
At Yale Sleeper has taught seminars on new conceptions of American national identity and on journalism, liberalism, and democracy.