Hilary Matfess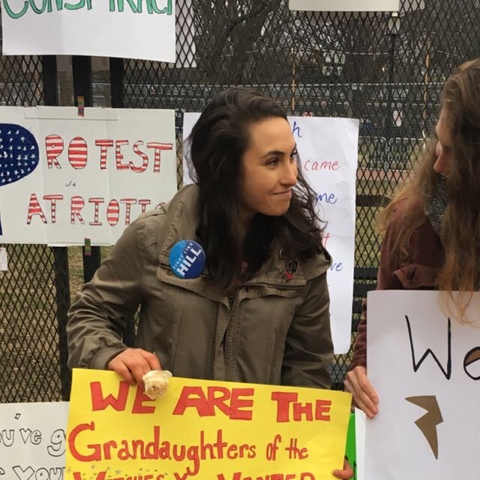 ---
Contact:
115 Prospect Street, Rosenkranz Hall
hilary.matfess@yale.edu
Education:
M.A., African Studies and International Economics, Johns Hopkins University School of Advanced International Studies, May 2015
B.A. (with honors), International Studies, Johns Hopkins University, May 2014
Bio:
Hilary Matfess is a PhD Candidate in Yale University's Political Science department, where her research examines gender and conflict, with a regional focus on sub-Saharan Africa. Her dissertation, Frontlines and the Home Front: Women's Wartime Mobilization and Post-Conflict Political Representation examines whether variance in women's post-conflict rights and representation can be traced to different types of wartime activities, like joining an armed group or forming a civil society organization. This project also examines the degree to which rebel groups are marked by a gendered division of labor and the significance of such a division for the trajectory of a rebel group.  
Women and the War on Boko Haram, Hilary's first book, was published by Zed Books in 2017. Her academic research has been published in International Security, Security Studies, and African Studies Review; she has also written for Newsweek, the Washington Post's 'Monkey Cage Blog,' and World Politics Review, among others. She has worked as a consultant for USIP's RESOLVE network, Strategy for Humanity, the International Republican Institute, and the Global Initiative Against Transnational Organized Crime, among others. Hilary graduated with a joint BA/MA from Johns Hopkins and SAIS in 2015.
Publications:
Women and the War on Boko Haram, forthcoming Fall 2017 with Zed Books. 
Articles:
"In Africa, All Jihad Is Local".  ForeignPolicy.com, Argument, May 16, 2019
"No Democracy Is An Island" with Jeffrey Smith.  ForeignPolicy.com, Argument, May 8, 2019
Matfess, H., (2016). Institutionalizing Instability: The Constitutional Roots of Insecurity in Nigeria's Fourth Republic. Stability: International Journal of Security and Development. 5(1), p.13. DOI: http://doi.org/10.5334/sta.458

"The March Is Not Linear: Big Party Politics and the Decline of Democracy Worldwide" with Francis Fukuyama in "Beyond Convergence: A World Without Order."

Center for Complex Operations

 (2016). Available here.

"Ethiopia: Counter-Terrorism Legislation in Sub-Saharan Africa." Small Wars Journal. April 11, 2017.

"Sub-Saharan Africa" in "Charting a New Course Strategic Choices for a New Administration." Institute for National Security Studies, (2016).

"Women as Symbols and Swords in

Boko

Haram's

Terror" with Mia Bloom. PRISM. 6.1(2016). Available here.

"Rwanda and Ethiopia: Developmental Authoritarianism and the New Politics of African Strong Men." African Studies Review 58.2 (2015): 181-204. 
Fields of Interest: