Erica Benner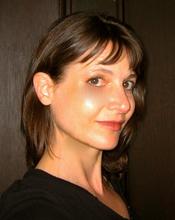 Fellow in Political Philosophy
---
Bio:
Erica Benner works on political philosophy and ethics. She has special interests in the ethics of nationalism and international ethics; language, rhetoric, and problems of political spin; the idea of self-legislation; and the nature and moral consequences of thinking, thoughtlessness, and ignorance. Her work engages with ancient and early modern philosophy and history, especially Thucydides, Plato, Machiavelli, Rousseau, and Kant.
She is the author of the monographs Really Existing Nationalisms (Oxford 1995), Machiavelli's Ethics (Princeton 2009), and Machiavelli's Prince: A New Reading (Oxford 2013). Her new book, Be Like the Fox: Conversations with Machiavelli (Penguin Allen Lane), will be published in November 2016. She has written widely on the ethics and intellectual origins of nationalism, including and essays in the Cambridge History of Nineteenth Century Philosophy, the Oxford Handbook on Nationalism, and Nationalisms in Japan.
Benner taught for many years at Oxford and the London School of Economics. She was a long-term visiting professor at the Institute of Philosophy at Warsaw University and at the Central European University in Budapest, and a Humboldt research fellow at the Freie Universität Berlin. She was born and raised in Tokyo.
Personal Website:
Interviews:
2014-08-29 - 3:AM Magazine - "The Ethical Machiavelli.  An interview by Richard Marshall"