Dipin Kaur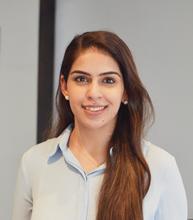 ---
Contact:
dipin.kaur@yale.edu
115 Prospect Street, New Haven, CT 06511
Bio:
I study insurgency and post-conflict politics with a regional focus on South Asia. For my dissertation, I am collecting data on the ethnic politics of counterinsurgent deployment in colonial and Indian civil wars using historical and ethnographic methods. 
Originally from New Delhi, India, I was an undergraduate student in Political Science and Public Policy at the University of California prior to joining Yale. During this time I conducted research and fieldwork on the impact of conflict on gendered bodies, civil society dynamics in Indian insurgencies and victim experiences with international transitional justice processes. 
Interests: 
Comparative Politics

International Relations