Christopher Li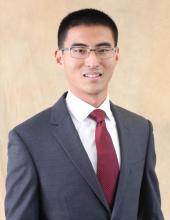 Postdoctoral Associate, Cowles Foundation, Yale University
---
Contact:
125 Prospect St, Rosenkranz Hall, Room 125
christopher.li@yale.edu
Education:
Ph.D.: Northwestern University, 2016
B.A.: University of Western Ontario, 2010
Bio:
I am a postdoctoral associate at the Cowles Foundation and a lecturer at the Department of Political Science. My research focus is formal theory, and I have a substantive interest in American politics. The topics of my recent projects include the indirect accountability of political appointees, the link between affective polarization of the electorate and elite behavior, and the extent of policy experimentation under federalism.