Bonnie Weir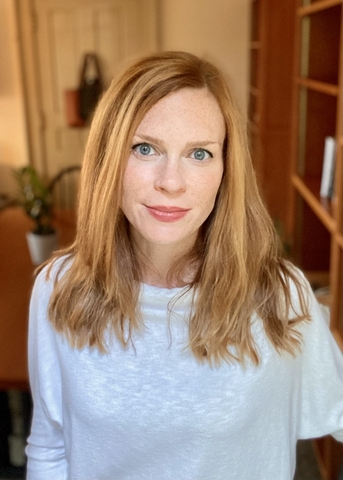 Senior Lecturer in Political Science
---
Contact:
Office:
115 Prospect Street, Rosenkranz Hall, Room 303
New Haven, CT 06511-8936
Mailing Address:
Political Science, Yale University
PO Box 208301, New Haven, CT 06520-8301
bonnie.weir@yale.edu
Education:
Ph.D., University of Chicago
Bio:
Bonnie Weir, Ph.D., University of Chicago, 2012, is a senior lecturer in Political Science, Research Associate of the MacMillan Center for International and Area Studies, and founding co-Director of the Program on Peace and Development at Yale University. She is currently serving as Director of Undergraduate Studies for Ethics, Politics, and Economics. Her work focuses on political violence and post-conflict politics with an empirical concentration on Northern Ireland. She is currently working on survey experimental projects on sectarianism and voting behavior as well as minority rights. She recently wrote about the legacy of violence and division in Northern Ireland in "Brexit and A Border Town."
Articles & Papers:
Courses Taught at Yale:
War and Peace in Northern Ireland (PLSC 431/HIST 245J/GLBL 289 - Fall, 2022) - Examination of theoretical and empirical literature in response to questions about the insurgency and uneasy peace in Northern Ireland following the peace agreement of 1998 which formally ended the three-decade long civil conflict known widely as The Troubles and was often lauded as the most successful of its kind in modern history. Consideration of how both the conflict and the peace have been messier and arguably more divisive than most outside observers realize.
Terrorism (PLSC/GLBL)
The Senior Essay in Ethics, Politics, and Economics (EP&E 491) - A one-term senior essay. The essay should fall within the student's area of concentration. If no appropriate seminar is offered in which the essay might be written, the student, in consultation with the director of undergraduate studies, should choose an appropriate member of the faculty to supervise the senior essay.  Students must obtain the signature of the faculty member supervising their independent work on an Independent Study Form (available from the Ethics, Politics, and Economics registrar's office). This form must be submitted to the director of undergraduate studies at the time the student's class schedule is submitted.
Areas of Interest:
Civil Conflict
Political Violence
Post-conflict Politics
Northern Ireland
Affiliations: