Arthur Ghins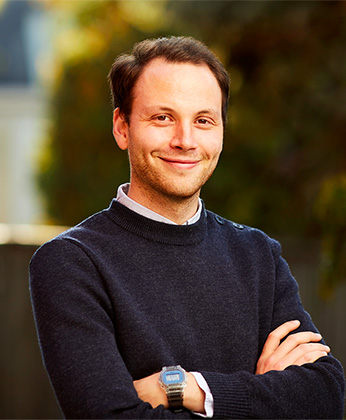 Postdoctoral Associate and Lecturer
Contact:
53 Wall Street, Room 221
arthur.ghins@yale.edu
Education:
PhD in Politics, University of Cambridge, 2019
MSc in Political Theory, LSE, 2015
MA in Philosophy, KU Leuven, 2014
Bio:
Arthur is a Postdoctoral Researcher at the Centre for the Study of Representative Institutions, Yale University. Previously, he was a Postdoctoral Research Associate at the Political Theory Project, Brown University. His work deals with the interface between the history of political thought, democratic theory, and contemporary debates about liberalism.
His book project, Government by Opinion: from Rousseau to Tocqueville, traces the history of the distinction between public opinion and popular sovereignty in France and its relevance for the development of liberal and democratic thought.
His second project is a Metahistory of Liberalism. This project seeks to show how, from the mid-nineteenth century onwards, liberal traditions were invented in France, Britain and the United-States, and how the figures and themes of these tradtions were updated to match shifting conceptions of liberalism over time.