Annabelle Hutchinson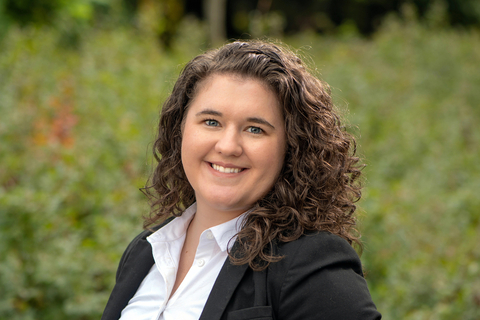 ---
Contact:
115 Prospect St, New Haven CT 06511
Education:
B.A. Political Science & Economics, Texas A&M University, 2015 
Bio:
Annabelle Hutchinson is a PhD Candidate in the Political Science Department at Yale University.  Beginning in Fall 2022, Annabelle will serve as a Lecturer in Political Science at the University of Utah, where she will teach undergraduate courses on Inequality, Gender & Politics, and American Politics.
Her research interests focuses on understanding the role of gender in politics and spans political economy, American and comparative politics, and quantitative methods. Annabelle's dissertation work focuses on the intersection of gender and race in the United States and how threats to the economic, social, and political power of white men in America affects their attitudes and behaviors. Annabelle's broader substantive research agenda focuses on gender, race, class, and economic inequality in the United States and how everyday Americans experience politics and government in their daily lives. 
Annabelle's recent publication "Childcare, Work, and Household Labor During a Pandemic: Evidence on Parents'  Preferences in the United States" (with H Matfess and S Khan) investigates how the evaporation of childcare availability and the changes in work status and earnings during the beginning of the 2020 pandemic affected what heterosexual American parents thought was fair in the home. A notable finding from this study shows that both men and women preferred a dollar earned by a man more than a dollar earned by a woman - with women preferring this more intensely than men.
Annabelle is a Gender & Diversity Fellow with the Yale Women's Faculty Forum and a 2018-2019 Policy Fellow with Yale's Institute for Social and Policy Studies. Annabelle works with a variety of Yale College Seniors interested in politics, economics, and ethics as the Senior Essay Consultant for the Ethics, Politics, and Economics Major at Yale, a role she held during the 2020-2021 school year and will continue to hold for the upcoming 2021-2022 school year. She also serves as a Graduate Affiliate for Branford College at Yale, the Social Chair for the Political Science Dept, and as the Captain for the Social Science Intramural Softball Team.
Gender & Politics Research Newsletter:
I run a monthly Gender & Politics research newsletter with Bhumi Purohit. Check it out and subscribe here:  https://genderpoliticsresearch.substack.com/about