Andrew Bridy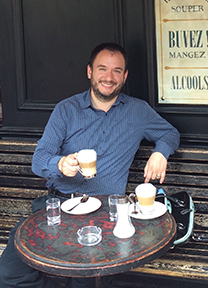 ---
Contact:
115 Prospect Street, Rosenkranz Hall, Room 107
P.O. Box 208301
andrew.bridy@yale.edu
Education:
Ph.D.: University of Wisconsin, 2014
B.A.: Cornell University, 2004
Bio:
Andrew Bridy is a lecturer in the departments of Political Science and Computer Science. He is a mathematician working on research in arithmetic dynamics, number theory, and finite automata theory.