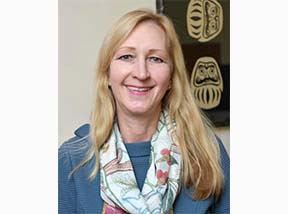 Former Yale Political Science graduate students Rafaela Dancygier, Tarek Masoud, Tom Pepinsky and Dawn Teele posted a dedication to Professor Frances Rosenbluth in the Washington Post's Monkey Cage.
Frances McCall Rosenbluth, the Damon Wells professor of political science at Yale University, died in late November eleven months after learning that she had glioblastoma.  A prolific scholar and author or editor of 10 books and dozens of articles, she was a beloved mentor across different areas of political science. Through her research, teaching and mentorship, she made major contributions to the fields of political economy, institutions and parties, politics and gender, and Japanese politics — and to our understanding of war and peace.  She was heartened by the ongoing cascade of warm wishes from students, colleagues, and other friends as she battled this relentless foe. In recent months she could not respond to all the letters, emails, and voicemails, but they always lit up her eyes and warmed her heart.  She left this world feeling widely loved and admired, and deeply grateful for it.
Abstract:
"Rosenbluth began her career as a scholar of Japanese politics and economics. Her first two books challenged the academic orthodoxy of the time, which held that the Japanese economy of the 1980s was characterized by a professional and relatively autonomous bureaucracy that had steered the country to an era of rapid economic growth.
Strikingly, however, much of the commentary on Japan's rapid growth came from scholars with limited knowledge of that country's politics and society. Born in Osaka, Japan, and a fluent Japanese speaker, Rosenbluth had that knowledge. She used it to counter the dominant explanations of Japanese politics rooted in culture or some ineffable "Japanese-ness.""
If you want to do something to honor her memory, please make a gift to cancer research or a non-profit dedicated to protecting vulnerable animals or species.