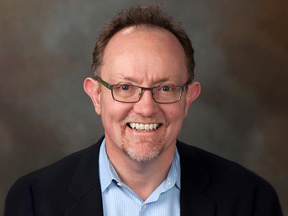 Steven Wilkinson, the Nilekani Professor of India and South Asia and the Henry R. Luce Director at the Whitney and Betty MacMillan Center for International and Area Studies, has been appointed as Yale's Vice Provost for Global Strategy, beginning July 1, 2022.
Steven became the MacMillan Director in 2019 but has been an active member of the South Asian Studies Council since 2009, in addition to his many leadership roles across campus. He will continue as MacMillan Director alongside his new Vice Provost role, in which he hopes to be able to help shape Yale's international engagements and align them even more with our faculty and student research interests.
Since joining MacMillan as Director, Steven not only has led the MacMillan team through all of the pandemic's transitions in international work but also has chaired the university's research response committee during the pandemic and a new committee President Salovey appointed on Scholars at Risk. Most recently, he also served as Acting Dean of Social Sciences. In his MacMillan role, he has developed new programs and sources of funding, helped attract and retain dozens of internationally oriented faculty and students, hired a strong staff leadership team, and launched a new strategy process.
In his announcement earlier yesterday, University Provost Scott Strobel noted that Steven is "an equally adept strategic and visionary thinker [who] brings integrity and commitment as well as wide-ranging professional experience to advancing the university's mission. He is the perfect candidate to carry forward Yale's global strategy, especially in producing the world's foremost scholars and scholarship in international and area studies, global health, economics, and comparative politics."