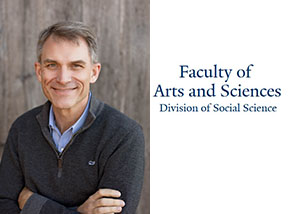 Kenneth Scheve, Dean Acheson Professor of Political Science and Global Affairs, has been selected to serve as FAS Dean of Social Science effective July 2, 2022.
Professor Scheve is an elected member of the American Academy of Arts and Sciences.  He conducts research on the domestic and international governance of modern capitalism, including work on inequality and redistribution, the politics of globalization, the social and political consequences of long-run economic change, and climate politics.
Professor Scheve will serve a 5 year term.  You can read more on the Yale News Site.