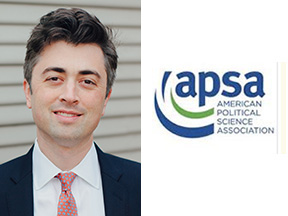 Assistant Professor Dan Mattingly's book "The Art of Political Control in China" won the Best Book Award from the APSA Democracy and Autocracy Section,  an Organized Section of the American Political Science Association.
Professor Mattingly discusses when and why people obey political authority when it runs against their own interests to do so  and argues that China's remarkable state capacity is not simply a product of coercive institutions such as the secret police or the military. Instead, the state uses local civil society groups as hidden but effective tools of informal control to suppress dissent and implement far-reaching policie
The Democracy and Autocracy Section of APSA promotes the analysis of the origins, processes, and outcomes of democratization among nations of all regions of the world. It encourages scholarship that is both informed by comparative theoretical perspectives and based on field research in specific countries. It seeks to activate global networks of both democracy scholars and policy-makers—facilitating their interaction and enhancing their role within APSA.
Congratulations Professor Mattingly.