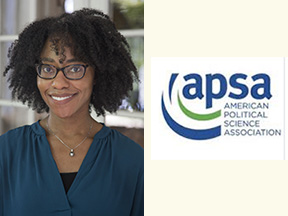 Assistant Professor of Political Science Allison Harris was presented with the 2019 APSA Law and Courts Section Best Conference Paper Award. 
This award is given annually for the best paper on law and courts presented at the previous year's annual meetings of the American, International, or regional political science associations.
Congratulations Allison.