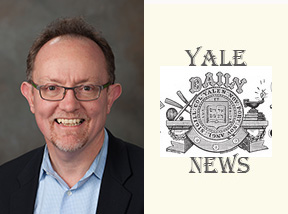 Pending the approval of the Yale Corporation — the University's highest governing body — at its June meeting, Steven Wilkinson will begin a one-year term as acting Faculty of Arts and Sciences dean of social science which will end in June 2022.
Wilkinson — professor of Indian and South Asian studies; professor of political science and international affairs; professor in the Institution for Social and Policy Studies, or ISPS; and Henry R. Luce Director of the MacMillan Center for International and Area Studies — will serve alongside the current dean, Alan Gerber '86, for the fall 2021 semester. Gerber — professor of political science, economics and public health and a professor in the ISPS — served as the dean of social science since its inception in 2014.
YOu can read the entire article on the Yale News website.