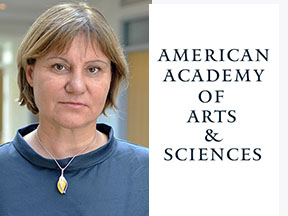 Professor Isabela Mares has been elected to the American Academy of Arts and Sciences. 
The Academy President and Chair of the Board of Directors recently announced the election of more than 250 outstanding individuals to the Academy in 2020. 
"The American Academy was founded in 1780, during the American Revolution, by John Adams, John Hancock, and 60 other scholar-patriots who understood that a new republic would require institutions able to gather knowledge and advance learning in service to the public good."
Congratulations Professor Mares.
update: 04-27-20
Article in the Yale News.