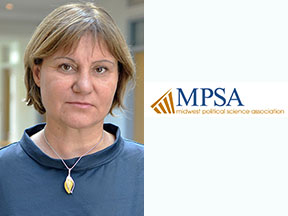 Isabela Mares has been awarded the Kellogg/Notre Dame Award for the best paper in Comparative Politics presented at the 2019 Midwest Political Science Association Meeting.
The paper "From Religious violence to political compromise: the historical origins of institutional trust" (co-authored with Ahmed Ezzeldin Mohamed, Columbia University) examines the long-term consequences of political violence experienced by communities during the time of the counter reformation for contemporary levels of tolerance and trust.
 Congratualtions Professor Mares.