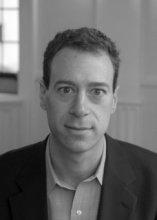 Tamar Szabó Gendler, dean of the Faculty of Arts and Sciences, announced the appointment of Yair Minsky, the Einar Hille Professor of Mathematics, as chair of the Department of Mathematics.
Gendler also announced the reappointment of Bryan Garsten, Professor of Political Science, as chair of the Humanities program, and Jay Humphrey, the John C. Malone Professor of Biomedical Engineering, as chair of the department of Biomedical Engineering.
All appointments will be for three years, effective July 1.