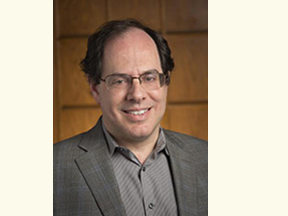 Professor Alan Gerber reappointed as FAS dean of humanities, social sciences for a term of five years, effective July 1, announced FAS Dean Tamar Gendler.
Gerber is the Charles C. and Dorathea S. Dilley Professor of Political Science and professor of economics, of statistics and data science, of health policy and management (public health), and in the Institution for Social and Policy Studies. He is also director of the Center for the Study of American Politics.
As dean, Gerber has led the implementation committee for the revised FAS Tenure and Appointments Policy, played a central role in the transition of the Department of Statistics to the Department of Statistics and Data Science, and facilitated numerous collaborations across departments, especially through the development of a certificate in data science and a new course, "YData: An Introduction to Data Science." He chairs the provost's University-Wide Committee on Data-Intensive Social Science, identifying challenges and opportunities across the university. He has also partnered with the division's departments and programs to facilitate hiring faculty members who pursue research at the boundaries of their disciplines while maintaining a strong commitment to teaching and mentoring both within and beyond the classroom.
Since his appointment as dean, Gerber has published over 20 papers and an award-winning book, "Unhealthy Politics: The Battle over Evidence-Based Medicine," and he has been elected a fellow of the Society for Political Methodology. His current research focuses on how evidence is used in decision making and public policy and on applying experimental and other statistical methods to study political behavior.
"Working alongside Alan has been a pleasure and a privilege," said Gendler. "He is tireless in his dedication to social science both within and beyond the university, and unmatched in his ability not only to identify areas where Yale can learn from the example of other institutions, but to bring those opportunities from ideas to actualities. I feel fortunate to have him as a colleague."