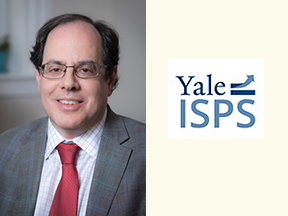 "Yale political scientist Alan Gerber has been named the next director of the Institution for Social and Policy Studies (ISPS), Provost Scott Strobel announced on Feb. 26. Gerber's appointment will start July 1, pending formal approval by the Yale Corporation.
Gerber, the Charles C. and Dorathea S. Dilley Professor of Political Science, has been a faculty member in residence at ISPS for most of the past two decades and also currently is director of the Center for the Study of American Politics in ISPS. He will continue to serve as dean of the Social Science Division of the Faculty of Arts and Sciences (FAS)."
Professor Gerber will be following Professor Jacob Hacker, who was Director for the past nine years.
You can read the full story on YaleNews.