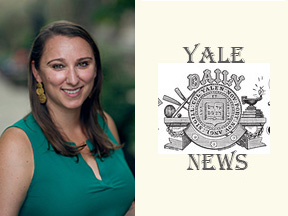 Assistant Professor Elizabeth Nugent had to rethink her fieldwork due to travel restrictions and other difficulties caused by the pandemic.  She teamed up with three Yale students to move forward with her work. 
Working with Nick Wade, Sarah Kammourh and Marwan Safar Jalanni has helped Professor Nugent to rethink her project and adjust her process.  It was a mutually beneficial relationship, as the students also took away a once in a lifetime learning experience. 
The Yale News has the complete story.