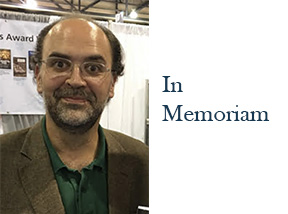 The Yale University Faculty of Arts and Sciences website has a tribute to Nuno Monteiro. 
---
Nuno Monteiro, associate professor of political science, has passed away.
Our sincere condolences go out to his family and friends at this loss.  You can read a Yale Daily News Article about the impact he had on the lives he touched.  An article about his work, co-authored by Yale Political Science faculty member Alex Debs, can be found at the Monkey Cage here.
At this difficult time, we wanted to remind students of the resources available to support grieving and mental health.   Students can reach out to Yale Mental Health & Counseling (business hours: 203-432-0290; after hours: 203-432-0123).
Finally, the chaplain's office can be reached at 203-432-1128, or you can make an appointment through chaplain.yale.edu.