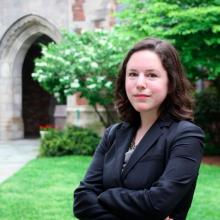 Mara Revkin's article in the Washington Posts's Monkey Cage, How Militants in Iraq and Syria Recruit and Use Children, is a deep look into the recruitment and use of children by armed groups in Syria and Iraq. 
From the article…
"The study includes evidence from in-depth interviews with 144 individuals, including 16 children and 33 adults currently or formerly associated with armed groups, and a pilot survey of 45 Iraqi children detained in a juvenile reformatory in Irbil on charges of joining the Islamic State. All names or identifying details have been changed to protect those interviewed.
The study includes, in addition to the Islamic State, such diverse groups as Jabhat al-Nusra, the Free Syrian Army, the Kurdish People's Protection Units (YPG) and the primarily Shiite Popular Mobilization Forces (PMF). All have recruited children, yet they vary significantly in the extent to which they do so, their motives and techniques, and the roles for which child recruits are used."
Mara is a PhD student in the Department of Political Science at Yale University and a Jennings Randolph Peace Scholar at the U.S. Institute of Peace.