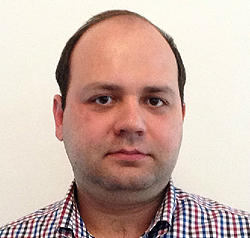 The American Political Science Association's Comparative Democratization section has awarded Yale Department of Political Science Graduate Student Leonid Peishikin the Juan Linz Best Dissertation Prize.
The Comparative Democratization Section exists to promote the analysis of the origins, processes, and outcomes of democratization among nations, spur communication among political scientists whose scholarship focuses on particular world regions, and stimulate greater involvement within APSA of political scientists working in various areas like Africa, the Middle East, Latin America, the Far East, Europe, and the countries of the former Soviet Union.
Congratulations Leonid.