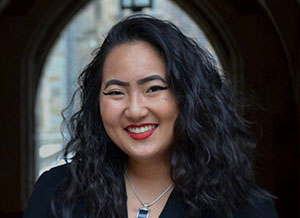 Yale junior Christina Pao has been named one of 62 Truman Scholars for 2019. The winners were announced by former Secretary of State Madeleine K. Albright, president of the Harry S. Truman Scholarship Foundation.
Pao, of Branford College, is pursuing a B.A. in classics (ancient Greek and Latin) and a joint B.A./M.A. in political science, focusing both on the socio-historical development of "citizenship" and the politics of migration.
There have been 3,260 Truman Scholars since the first awards were made in 1977. Prominent Truman Scholars include Supreme Court Associate Justice Neil Gorsuch, U.S. Senator Chris Coons, former National Security Adviser Susan Rice, New York City Mayor Bill de Blasio, and former Arizona Governor Janet Napolitano.