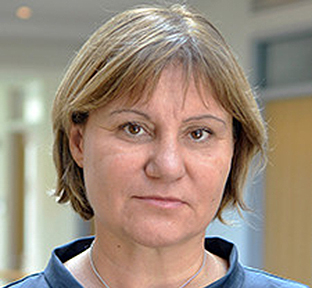 Isabela Mares, recently named as the Arnold Wolfers Professor of Political Science, focuses her research on a range of topics in comparative politics and political economy, including democratization, clientelism and corruption, taxation and fiscal capacity development, and social policy reforms in both developed and developing countries.
Mares is the author of four books: "The Politics of Social Risk: Business and Welfare State Development," "Taxation, Wage Bargaining and Unemployment," "From Open Secrets to Secret Ballots," and the forthcoming "Conditionality and Coercion: Electoral Clientelism in Eastern Europe" (co-written with Lauren Young).
You can read the complete article on Yale news.