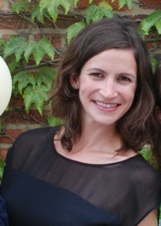 Dawn Teele won an APSA (American Political Science Association) Dissertation Award this year.
The 2016 Gabriel A. Almond Award is awarded annually for the best dissertation in the field of comparative politics. 
The Dissertation Title: "The Logic of Women's Enfranchisement: A Comparative  Study of the United States, France, and the United Kingdom".
Congratulations Dawn!