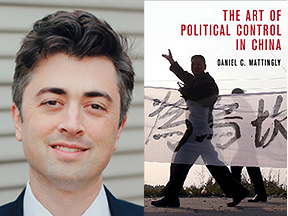 Assistant Professor Daniel Mattingly's book, The Art of Political Control in China, has been named one of the best books of 2020 by Foreign Affairs magazine.
The best books of 2020 were selected by the editors and book reviewers of Foreign Affairs Magazine.  Professor Mattingly's publication was listed under books concerned with China and the Pacific.
Congratulations Professor Mattingly.