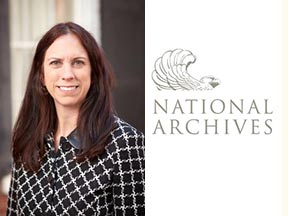 Colleen Shogan, Yale PhD, 2001, was confirmed recently as the 11th US Archivist, after a lengthy and contentious process. She's an American politics scholar and dedicated public servant, having served in leadership of the Library of Congress & White House Historical Assoc. She's also a noted writer of political mysteries (like Stabbing in the Senate).
Nominated by President Biden on August 3, 2022, Shogan will begin her tenure as the head of the National Archives and Records Administration (NARA) next week. She will be the first woman to hold the position permanently, succeeding David S. Ferriero, who retired in April 2022.
You can read the full announcement here.