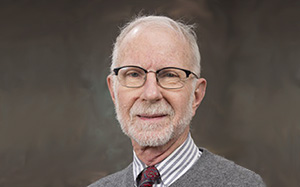 Professor Bruce Russett, Dean Acheson Research Professor of International Politics and Professor of International and Area Studies in the MacMilllan Center, Yale University, has received the Marquis Who's Who Humanitarian Award, 2019. 
The Marquis Humanitarian Award is given for scholars and researchers whose lifetime work has made a significant global impact on others. 
Professor Russett has written more than 250 published articles and 27 books.  He has received more than 40 Awards, Fellowships and Honors during his life, and his work was ranked #11 in citations (#2 in international relations) among all political scientists 1960-2005 by Political Science and Politics in January of 2007.
During his lifetime, he has held positions at Massachusetts Institute of Technology, Columbia University, Mental Health Research Institute, University of Michigan,  Institut d'Etudes Europeennes, Universite Libre de Bruxelles,  Richardson Institute for Peace & Conflict Research, London,  Institute of World Affairs,  Institute for Research in Social Science, University of North Carolina at Chapel Hill,  Netherlands Institute for Advanced Study,  Tel Aviv University,  University of Tokyo Law School,  Weatherhead Center, and Department of Government, Harvard University, and the Department of Political Science at Yale University.
Professor Russett also has Honorary Degrees from both Uppsala University (2002) and Williams College (2011).
Congratulations Professor Russett on this well deserved award.