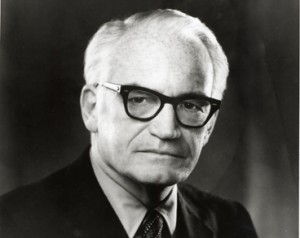 The William F. Buckley, Jr. Program at Yale presents:
A Panel Discussion:  Barry Goldwater, the 1964 Election, and A Time for Choosing: 50 Years Later.
Panelists include:
Hon. Barry M. Goldwater, Jr., United States Congressman.
Craig Shirley, Author of Rendezvous with Destiny:  Ronald Regan and the Campaign that Changed America and Reagan's Revolution:  The Untold Story of the Campaign that Started It All.
Lee Edwards, Ph.D., Distinguished Fellow in Conservative Thought, Heritage Foundation.
Professor Beverly Gage, Yale University, Department of History.
This event was held October 27, 2014.  You can view the recording of the event here.