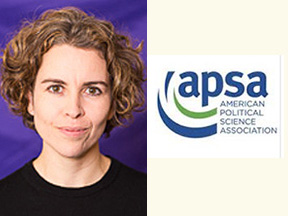 The American Political Science Association (APSA) is delighted to announce that Ana Arjona, Associate Professor, Northwestern University and Wendy Pearlman, Professor, Northwestern University, have been selected to lead the APSA flagship journal Perspectives on Politics from June 1, 2023, until May 31, 2026. The journal will be housed in the Department of Political Science at Northwestern University.  
The new co-editors will oversee the peer-reviewed research article section of the journal. 
You can read the full announcement here.