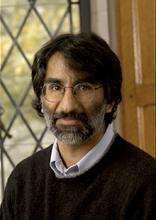 Yale Law School Professor Akhil Amar has an Op-Ed in the New York Times about the nomination of Supreme Court nominee Brett Kavanaugh entitled  "A Liberal's Case for Brett Kavanaugh". 
In his opinion piece, Professor Amar states, "It is hard to name anyone with judicial credentials as strong as those of Judge Kavanaugh" and that "he commands wide and deep respect among scholars, lawyers and jurists."  The Professor also stated that "…the president promised to select "someone with impeccable credentials, great intellect, unbiased judgment, and deep reverence for the laws and Constitution of the United States." In picking Judge Kavanaugh, he has done just that."
Judge Kavanaugh is a graduate of Yale University Law School and studied at Yale under Professor Amar.  He is a United States Circuit Court Judge of the United States Court of Appeals in the District of Columbia Circuit and was formerly White House Staff Secretary under president George W. Bush.