Susan Rose-Ackerman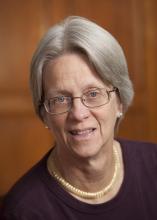 Henry R. Luce Professor of Law & Political Science
Education
Ph.D., Yale University, 1970
Bio
Susan Rose-Ackerman is Henry R, Luce Professor of Jurisprudence (Law and Political Science) and is Co-Director for the Center for Law, Economics, and Public Policy Yale Law School. She has held Guggenheim and Fulbright Fellowships and has been a Fellow at Collegium Budapest and the Center for Advanced Study in Behavioral Sciences, Palo Alto. Her research concerns corruption and economic development, Public Accountability in Emerging Democracies, law and political economy, [bureaucracy and public accountability], and the political economy of foreign direct investment.
She currently is teaching Corruption, Democracy and Development (jointly taught at the Law School and Graduate School), and Administrative Law.
Publications include Economics of  Administrative Law (2007), Editor of  International Handbook on the Economics of Corruption (2006), Co-editor Creating Social Trust in Post-Socialist Transition (2004) and  Building a Trustworthy State in Post-Socialist Transition.(2004), From Elections to  Democracy: Building Accountable Government in Hungary and Poland (2005), Corruption and Government: Causes, Consequences and Reform, Cambridge University Press, 1999, Controlling Environmental Policy: The Limits of Public Law in Germany and United States, Yale University Press, 1995, Rethinking the Progressive Agenda, Free Press, 1992.
For Office Hours, click here.