Gautam Nair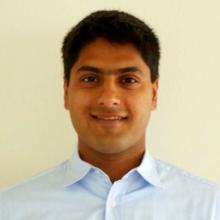 Bio:
I'm a PhD Candidate in Political Science at Yale University. My research focuses on the political economy of democracy in an array of contexts. I have several papers that examine the relationship between inequality, redistribution, and democracy but my dissertation focuses on the effects of economic growth on political change, with India serving as a principal case. It seeks to understand the conditions under which party competition and voting is structured around the provision of broadly targeted collective and public goods, rather than the ethnic ties and clientelistic linkages that have long been thought to be the driving force behind politics in the developing world.
I have a BA in economics from Colby College and an MA from the Social Sciences Division at the University of Chicago. Before coming to Yale, I worked on the development and evaluation of behavioral finance interventions at Innovations for Poverty Action, a leading research organization in economics, and on energy solutions for the poor at the Sustainable Engineering Lab at Columbia University.
My research has been published in Energy Policy and Perspectives on Politics. It is supported by the National Science Foundation-funded Time Sharing Experiments in the Social Sciences, as well as the Institution for Social and Policy Studies Field Experiments Initiative, MacMillan Center, South Asia Studies Council, and Leitner Political Economy Program at Yale.
I teach courses in political economy and comparative politics in the School of Management and Political Science Department at Yale. During the 2016-2017 academic year, I am visiting the Brookings Institution's India Center.
My CV is here and papers can be found at my Google Scholar page. You can reach me at gautam.nair@yale.edu.
Thanks for visiting.