Stephen Herzog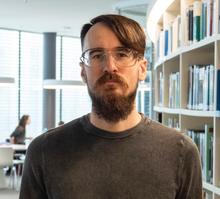 ---
Contact:
115 Prospect Street, Rosenkranz Hall
stephen.herzog@yale.edu
Bio:
Stephen Herzog is a Ph.D. candidate focused on international security: nuclear arms control, deterrence, and proliferation. His research draws on archival methods, elite interviewing, and survey experiments. He is a Fellow of the Yale Project on Japan's Politics and Diplomacy, and a nonresident Worldwide Support for Development-Handa Fellow at the Pacific Forum, Center for Strategic and International Studies.
Prior to Yale, he directed a global scientific engagement program supporting nuclear explosion monitoring and geophysical hazard mitigation for the U.S. Department of Energy's National Nuclear Security Administration. In this capacity, Stephen led U.S. technical delegations across the Caucasus, Central Asia, Europe, the Middle East, South Asia, and Southeast Asia. He was also a research associate and Comprehensive Nuclear-Test-Ban Treaty specialist with the Federation of American Scientists and a Nuclear Security Fellow at Fundação Getulio Vargas.
Stephen holds an M.A. and M.Phil. in Political Science from Yale, an M.A. with honors in Security Studies from Georgetown University, and a B.A. in International Relations as his class valedictorian at Knox College. He has traveled in over 90 countries.
Fields of Interest: