Rebecca Sinderbrand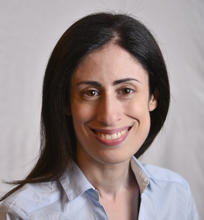 Address:
115 Prospect Street, Rosenkranz Hall, Room 209
---
Education:
B.A., Georgetown University
M.A., Johns Hopkins University
Bio:
Rebecca Sinderbrand is Senior Washington Editor for NBC News, handling coverage of the White House, Capitol Hill and federal agencies. She has reported or managed coverage of the last five U.S. presidential campaigns and four administrations for national news outlets including The Washington Post, Politico and CNN. She also served as an Institute of Politics Fellow at Georgetown University's McCourt School of Public Policy in 2016, and an International Reporting Project Fellow at Johns Hopkins University-SAIS in 2005.
She received her B.A. in Government from Georgetown University, and her M.A. in Nonfiction Writing from Johns Hopkins University. At Yale, she has focused on the traditions, norms and changing dynamic of the relationship between the U.S. press and presidency.
---