Nathan Grubman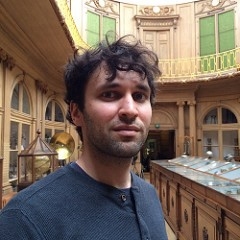 ---
Contact:
115 Prospect Street, Rosenkranz Hall
nathan.grubman@yale.edu
Bio:
Nate Grubman is pursuing a PhD in political science with a specialization in comparative politics, especially with regard to North Africa. His research focuses on transitions from authoritarian regimes and the ways that participants in newly democratic systems deal with the power imbalances of the past. He is exploring these questions primarily with regard to Tunisia.
Prior to coming to Yale, he worked as assistant editor for the Journal of Democracy. He has a BA in International Relations from Tufts University. He has lived in Egypt and Morocco, has advanced Arabic skills, and reads some French.