Naomi Scheinerman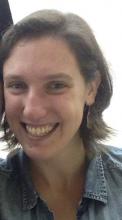 ---
Contact:
115 Prospect Street, Rosenkranz Hall
naomi.scheinerman@yale.edu
Bio:
I study political theory, and am particularly interested in the fascinating intersection of democratic theory, philosophy of science, ethics, law, and policy.
I research understandings of epistemic merits and failures of different kinds of institutional arrangements, including deliberative democratic features and technocratic regimes. I further seek to analyze how new and emerging technologies, particularly related to reproduction, impact the way we think about democracies as locations for asserting epistemic integrity alongside claims of constitutionality, justice, and morality.