Molly Offer-Westort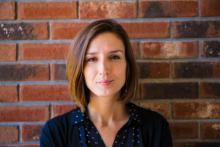 ---
Contact:
115 Prospect Street, Rosenkranz Hall
molly.offer-westort@yale.edu
Bio:
Molly Offer-Westort is a PhD student in political science. Her research interests are in political economy and quantitative methods, with a regional focus on West Africa and the Sahel.
She has an M.P.A. in Economics and Public Policy from the Woodrow Wilson School at Princeton University, and a B.A. in anthropology from Grinnell College.
She has worked with the World Bank Development Impact Evaluation Initiative on evaluations in Senegal, Côte d'Ivoire, and the Gambia, and for Queen Máxima of the Netherlands in her role as the United Nations Secretary-General's Special Advocate for Inclusive Finance for Development. She was a Peace Corps volunteer in Madagascar from 2007-2009.